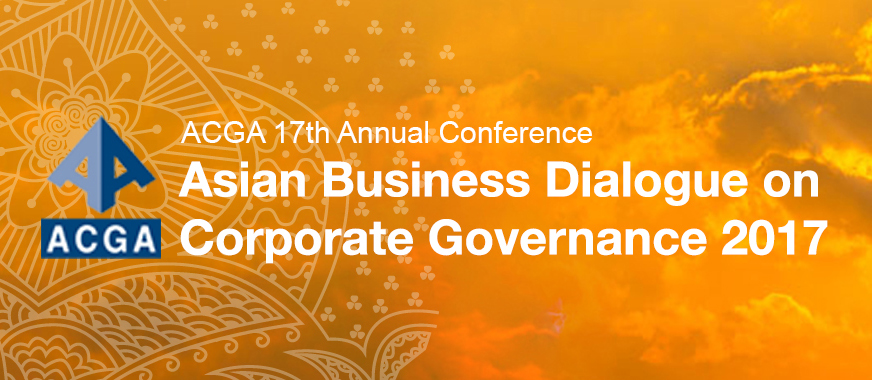 About the Asian Business Dialogue on Corporate Governance 2017
ACGA was delighted to host the 17th Asian Business Dialogue at the Trident Hotel Bandra Kurla in Mumbai during November 14–15, 2017.
The conference was aimed at senior managers in industry, finance and investment, insurance, professional service firms and regulatory authorities in Asia and other parts of the world. It built on the themes of CG Watch – in particular, the theme this year was: "Nurturing Corporate Governance Ecosystems in Asia".
Mr Ajay Tyagi, Chairman, Securities and Exchange Board of India gave the keynote address and spoke about the challenges and opportunities for corporate governance in India such as plans for a new investor stewardship code and enforcement goals.

Archived Downloads
Conference Programme (as at November 8, 2017)
Speaker Biographies (as at November 8, 2017)


Post-conference Enquiries
If you have any questions about the 2017 conference or the 18th Asian Business Dialogue on Corporate Governance which will be held in China in 2018, please contact Mikky Li at
mikky@acga-asia.org
.