LATEST ACGA NEWS
24 February 2021
Save the date: ACGA-PRI Webinar on CG in China
20 January 2021
Morgan Stanley Seminar
20 January 2021
Featured in Wall Street Journal article, "Jack Ma, ...
18 January 2021
ACGA Event Calendar 2021
16 December 2020
Webinar – The ABCs of Creating Climate-Ready Boards
2 December 2020
SASB Workshop: Making ESG Reporting Financially Relevant
25 November 2020
ACGA's first virtual conference
LATEST ACGA EVENTS
11 March 2021
ACGA-PRI Webinar: Corporate Governance in China: What ...
16 March 2021
AIDG Call No. 1
25 March 2021
Japan Working Group Call No. 1
CG Watch 2020 is coming soon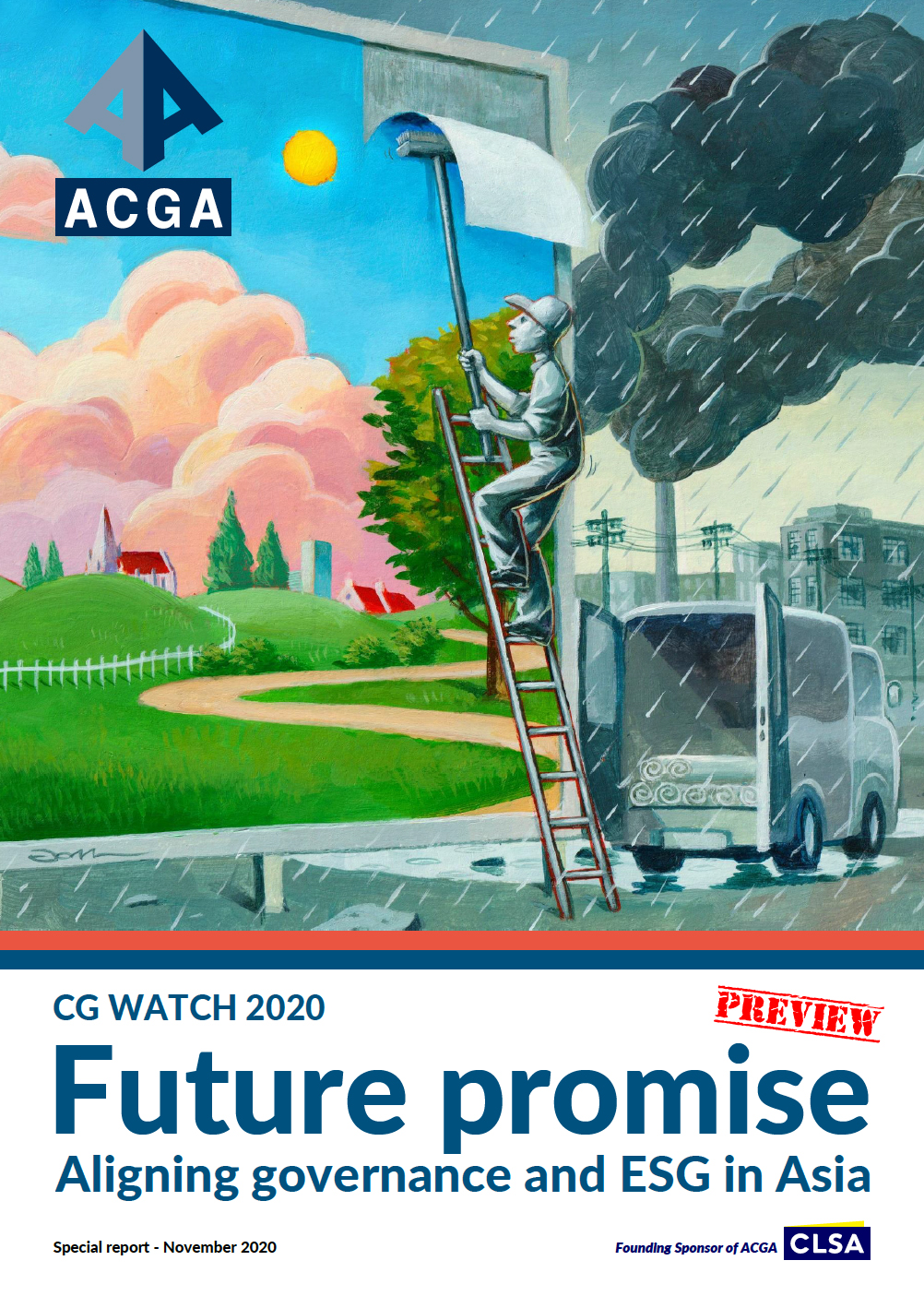 Who We Are
The Asian Corporate Governance Association (ACGA) is an independent, non-profit membership organisation dedicated to working with investors, companies and regulators in the implementation of effective corporate governance practices throughout Asia. ACGA was founded in 1999 from a belief that sound and improving corporate governance is fundamental to the long-term development of Asian economies and capital markets.
Founding Corporate Sponsor
CLSA has been a Founding Sponsor of ACGA since 2001. Its long-term support has been vital in helping the Association undertake broad-based research on corporate governance in Asia, in particular "CG Watch", the collaborative survey we carry out every two years with CLSA. We also extend our thanks to CLSA for being a Principal Sponsor of our annual conference every year since the inception of the event in 2001.