LATEST ACGA NEWS
22 November 2023
ACGA Blog: Hong Kong goes back to the future as it tries to ...
16 November 2023
ACGA Conference Report 2023 is now out!
30 October 2023
ACGA Blog: China: calling time on supervisory boards?
24 October 2023
New Member: Orbis Investments
LATEST ACGA EVENTS
27 November 2023
Autumn Members' Briefing, London
28 November 2023
Autumn Members' Briefing, Singapore
1 December 2023
Autumn Members' Briefing, Hong Kong
5 – 6 December 2023
ACGA Investor Discussion Group (AIDG) Call No. 4
ACGA Conference Report 2023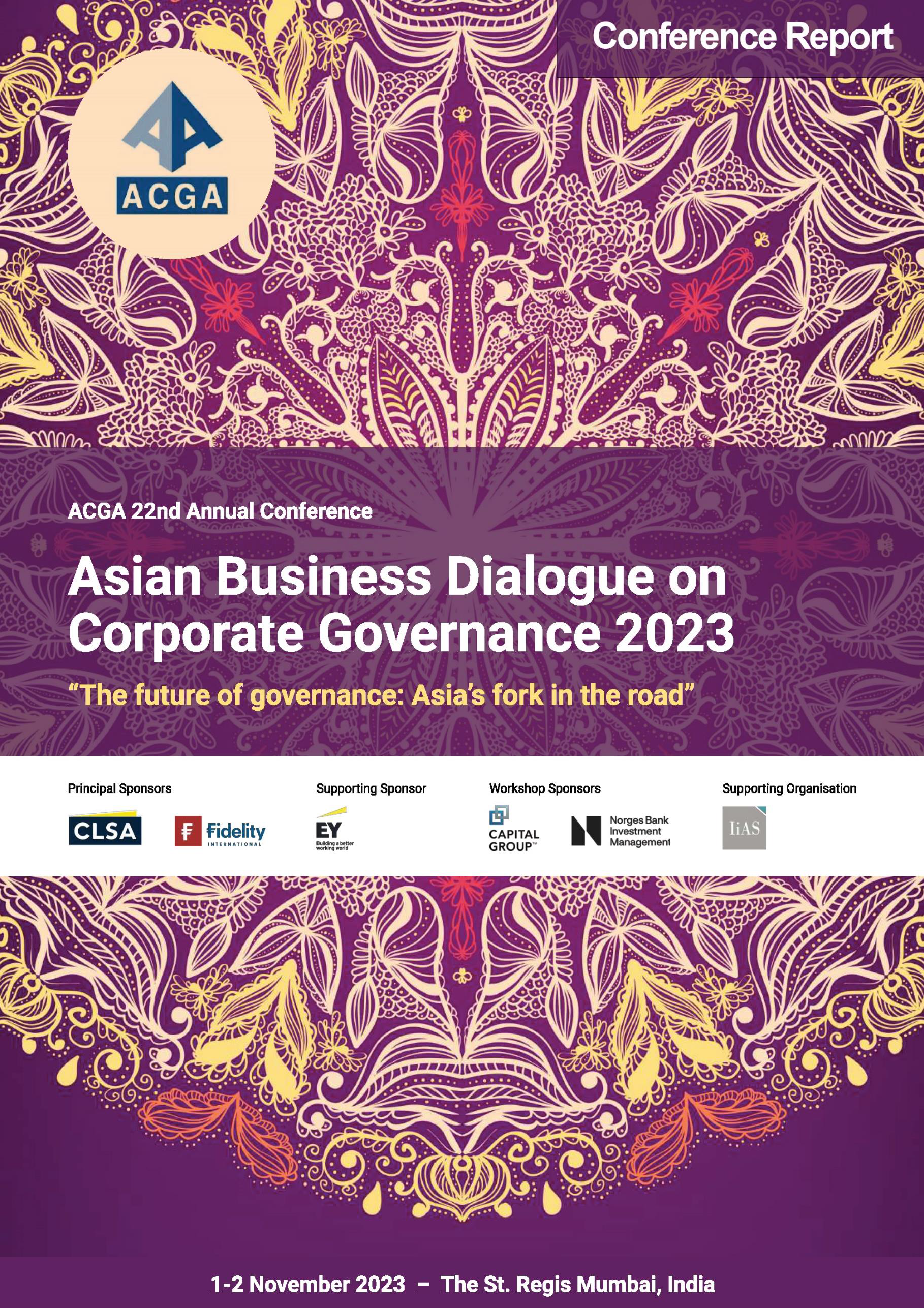 Who We Are
The Asian Corporate Governance Association (ACGA) is an independent, non-profit membership organisation dedicated to working with investors, companies and regulators in the implementation of effective corporate governance practices throughout Asia. ACGA was founded in 1999 from a belief that sound and improving corporate governance is fundamental to the long-term development of Asian economies and capital markets.
Founding Corporate Sponsor
CLSA has been a Founding Sponsor of ACGA since 2001. Its long-term support has been vital in helping the Association undertake broad-based research on corporate governance in Asia, in particular "CG Watch", the collaborative survey we carry out every two years with CLSA. We also extend our thanks to CLSA for being a Principal Sponsor of our annual conference every year since the inception of the event in 2001.